Yuca, also known as cassava, is a starchy root vegetable. It is native to South America and grows underground. Tajacol frozen yuca is a premium product from Costa Rica and Colombia. These two Latin American countries produce yuca known for its soft and exquisite texture. There are various types of ways in which yuca can be prepared such as boiled, in soups, stews, and fried. Yuca is a popular alternative to potatoes given that it can be prepared in a plethora of ways.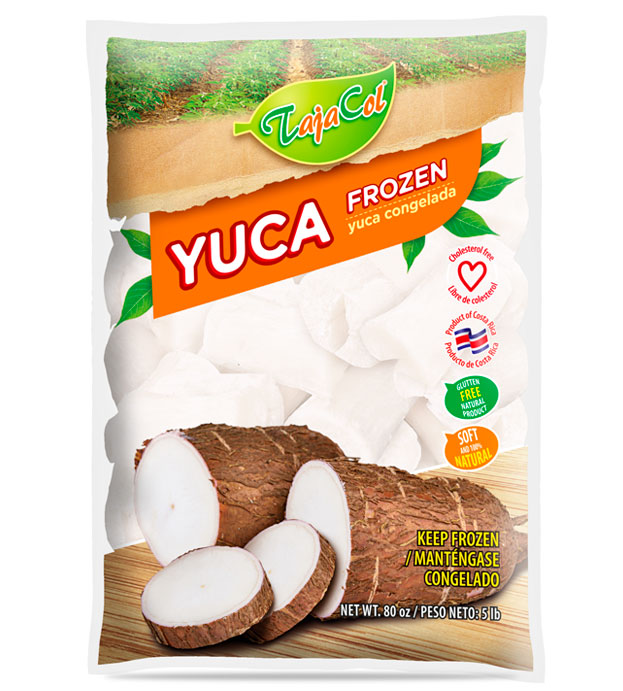 Presentation: 
5 lb Food Service Bag.
Presentation: 
3 lb Retail Bag.
100% natural frozen peeled yuca. Characterized by its soft and exquisite texture and premium quality. Tajacol yuca is peeled, cut in cylindrical shape, and individually quick-frozen. Try it boiled or in your favorite soup.