Tajacol empanadas are a fusion of Latin flavors. We combined the best of Venezuelan, Cuban, and Colombian cuisine to create a unique product in its category. We use the best ingredients to guarantee our commitment to quality. The versatility of this product allows it to be consumed on all kinds of occasions. Try all of our flavors with your favorite dipping or hot sauce.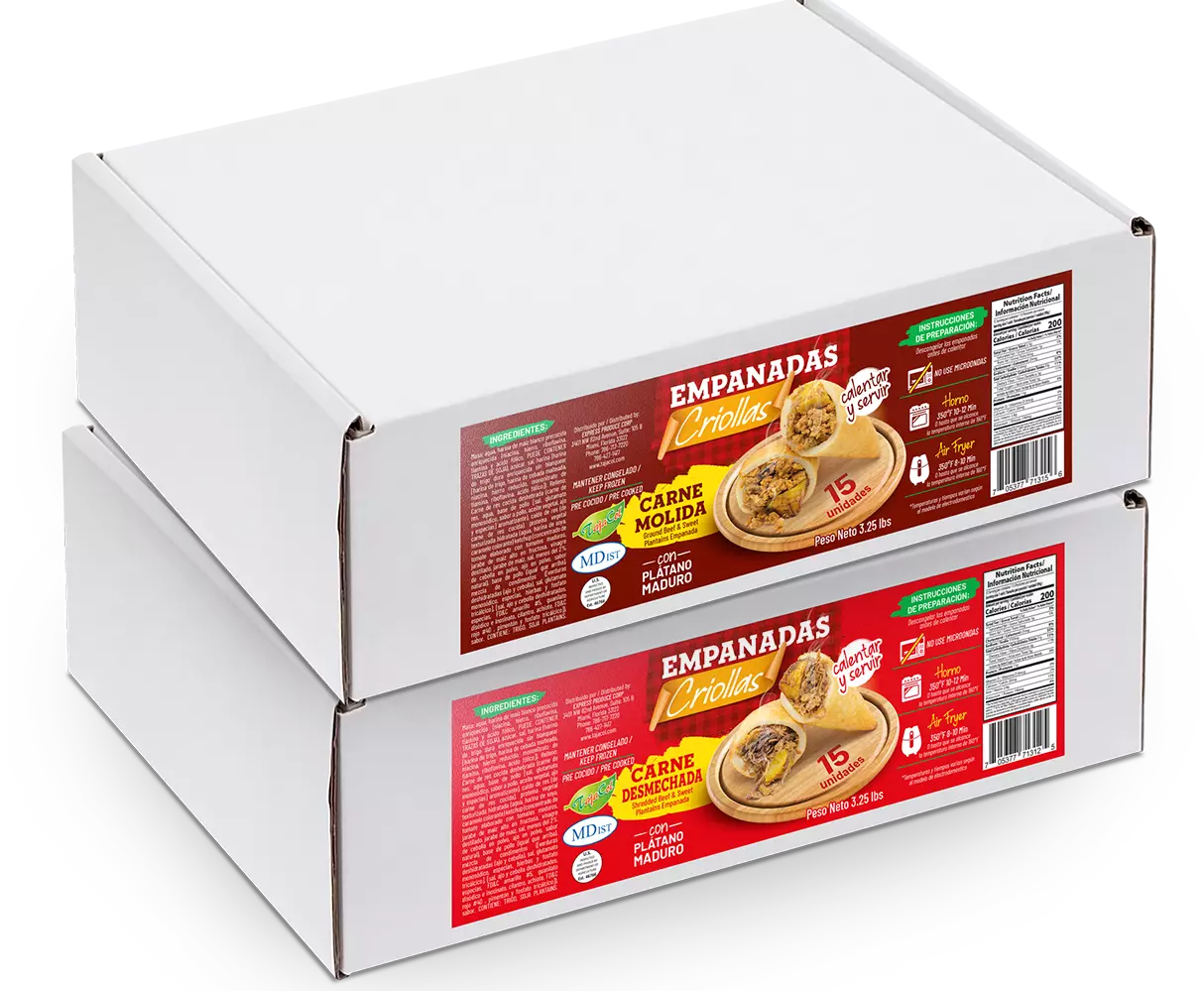 Shredded Beef & Sweet Plantain.
Ground Beef & Sweet Plantain.
3.5oz (15 per case) – 3.5oz (40 per case) – 1.5oz (100 per case)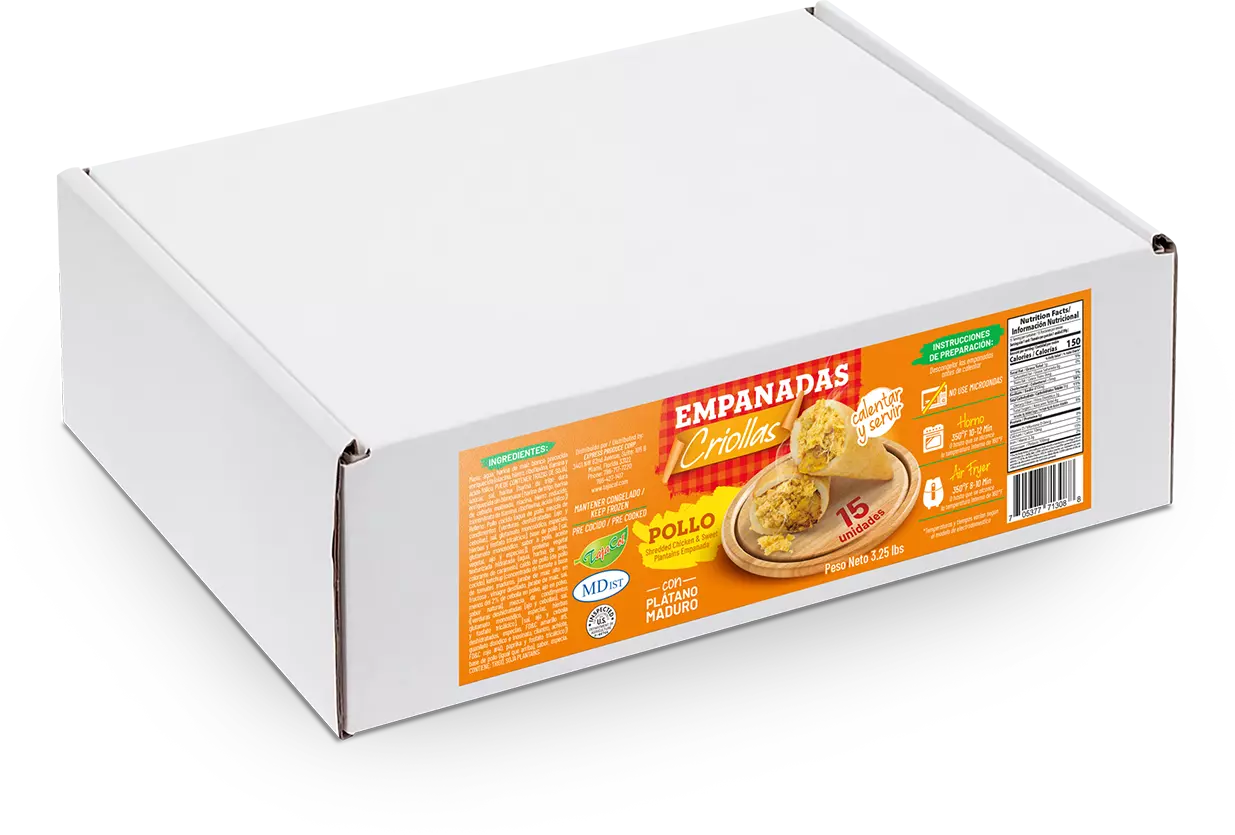 Chicken & Sweet Plantain
3.5oz (15 per case) – 3.5oz (40 per case) – 1.5oz (100 per case)
Cheese & Sweet Plantain
3.5oz (15 per case) – 3.5oz (40 per case) – 1.5oz (100 per case)